The Journal Profession Online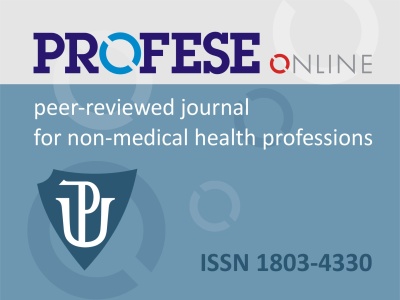 Dear readers, authors, and reviewers,
I would like to inform you that the peer-reviewed journal Profession Online (ISSN 1803-4330), published by the Faculty of Health Sciences of Palacký University Olomouc, is terminating its activity in the year 2022. For that reason, from February 1, 2022, no further contributions to the journal will be accepted. I would like to thank you for the support you have been giving our journal since the year 2008.
For the editorial staff of the journal

Prof. MUDr. Vladimír Janout, CSc.
Article archive: profeseonline.upol.cz